1)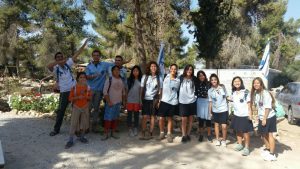 The Bnei Akiva youth movement has given real meaning to the Sukkot holid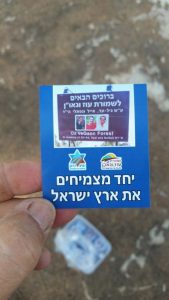 ay.
Today hundreds of Bnei Akiva youngsthers came to Oz veGaon and started there their all day hike . hiking and walking in Eretz yisrael. In Gush Etsion.
Because as the verse says "everywhere your foot will walk-I will give thee". Kol Hakavod to Bnei Akiva! See pictures attached of this mornings event
2)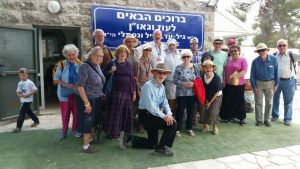 A new member of Women in Green
A woman joined Women in Green today. Just a few days agao she made Aliya from the uSA. Today she visited Oz veGaon with tour guide Shalom Pollack and his group. She was so moved; had tears in her eyes when hearing the stories and asked to be an active partner to all our activities. Welcome!
3)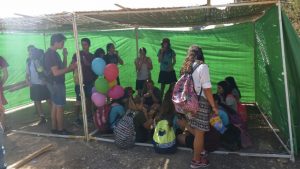 We set up sukkot in Oz veGaon for public use. Come with family and friends and enjoy the rest of the holiday.